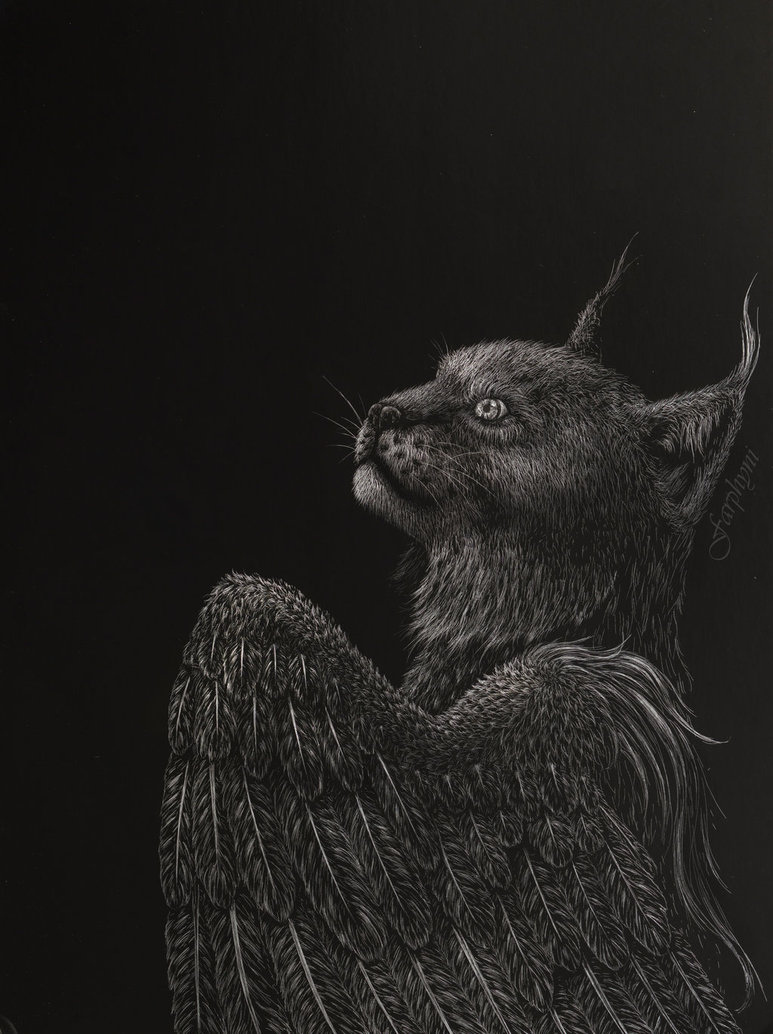 Lauter als Worte
->>Materialien: Scratchboard
->>Größe: A4
->>Fertiggestellt: 29.6.2014
Dieses Werk befasst sich mit einem der zwei Alter Egos die die zwei Hälften meines Charakters repräsentieren: Nywvre, den stillen, beobachtenden Teil.
"Silence…
fulfils my mind,
replaces my thoughts,
is in my heart.
An eternal darkness
surrounds me,
accepts me
with a friendly embrace.
Silent and dark.
A self-imposed confinement.
Only the message of my soul
is resounding
with more power, more expression
than words could ever have."