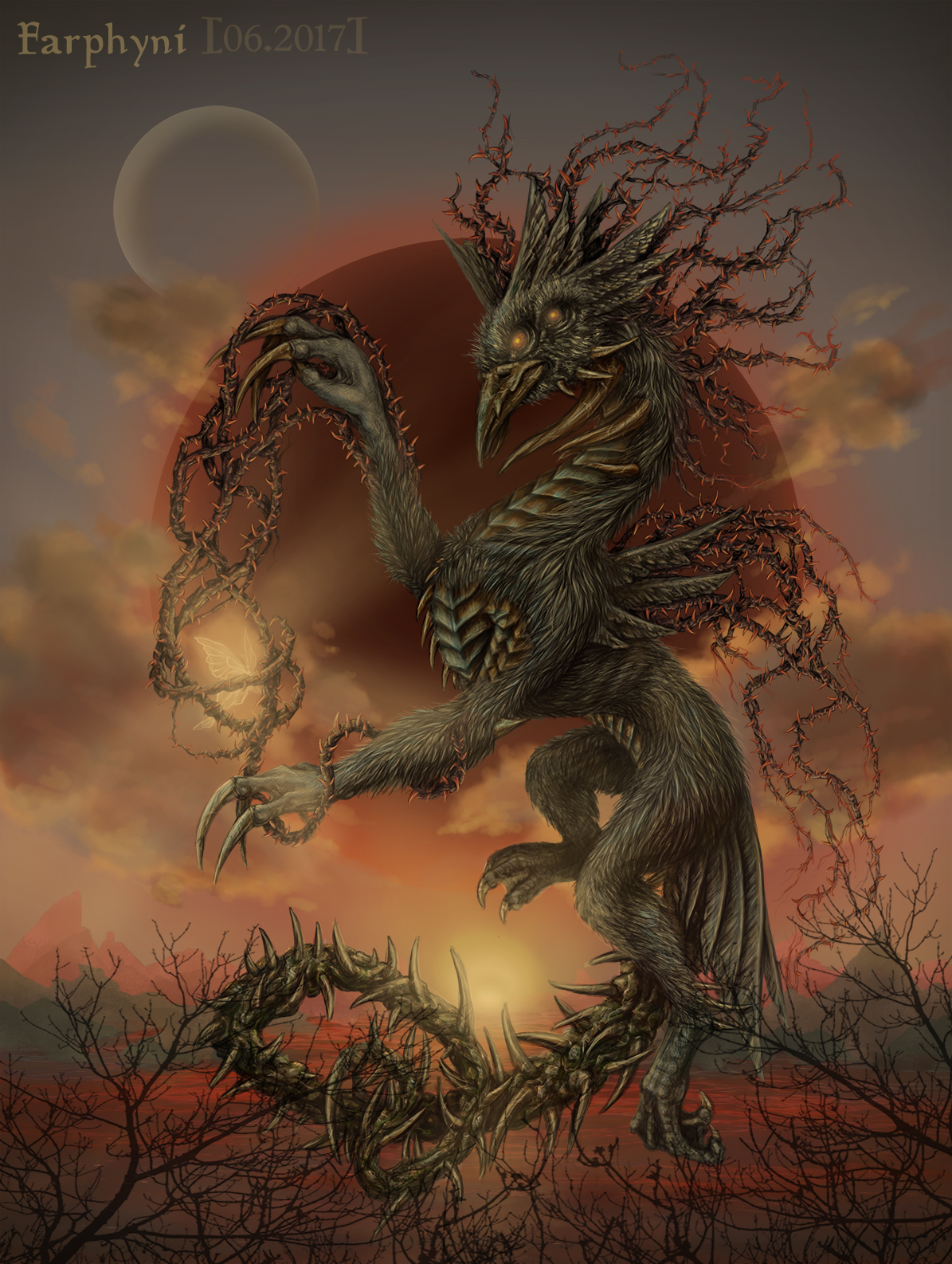 Was als Übungswerk für ein kommendes digital gezeichnetes Projekt begann, eskalierte sehr rasch, haha. Das Fell und die Dornen haben eine ganze Weile gebraucht. Aber es hat einen Riesenspass gemacht – besonders da ich mir nicht erlaubt habe, mehr als zwei verschiedene Pinsel zu verwenden und somit nur mit den Einstellungen herumgespielt habe. Mir gefällt das Endresultat sehr und ich bin erfreut darüber, wie einfach es eigentlich war. Ich denke, nun bin ich für das kommende Digital-Projekt im Herbst gewappnet.
(Wie auch immer, nun sitz' ich hier und versuche immer noch, die verruchten Wege von Dämonen zu verstehen:)
Oh won't you tell me what you see?
Is it a part of me? This thing I've come to be?
Will the truth unravel me?
A cage of thorns, to secure the bright.
I fight alone. Is my path predetermined?
Is there method in your madness?
I want to watch a new sun rise,
reclaim my crown, be in control.
Rid of the monsters inside my head…
How many days have passed like this?
Could there be an end to this?
But our lives are intertwined.
Don't I get what this is all about?
Am I too wrapped up in self-doubt?
Will you accompany me, peacefully?