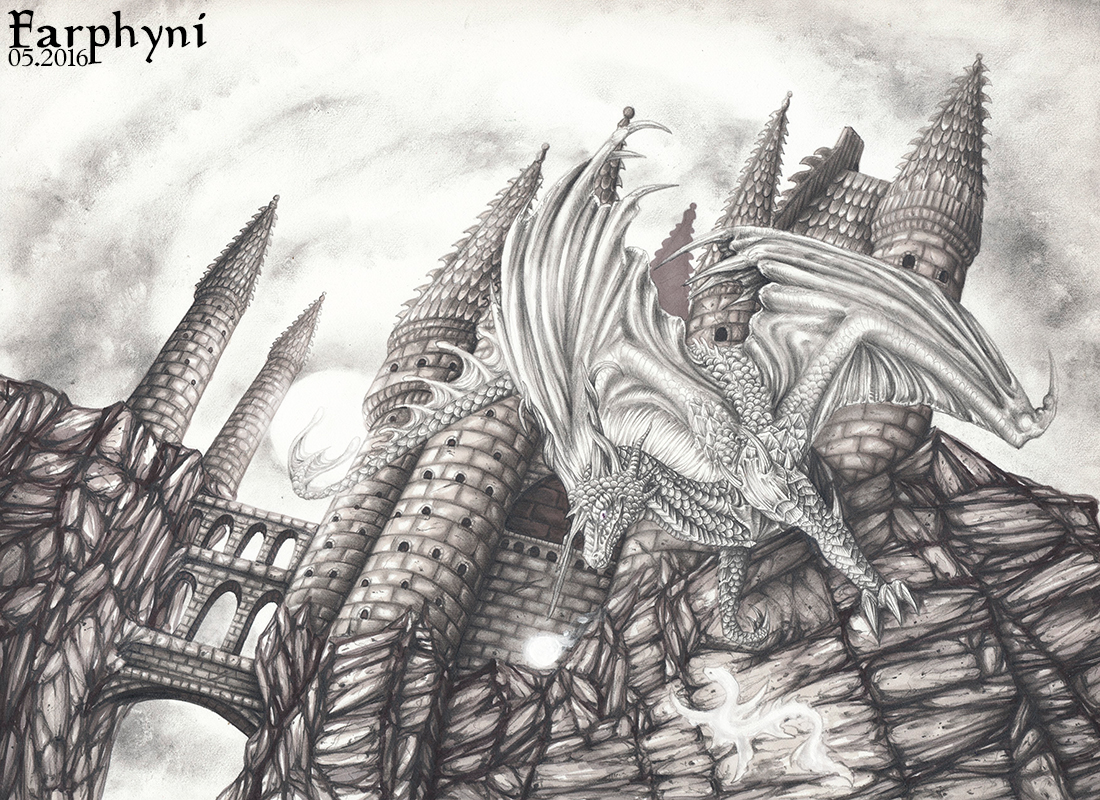 Welcome HomeWeiterlesen
->>Materialien: Promarker, Bleistifte
->>Größe: A4
->>Zeit: nur circa ~13 Stunden
Welcome Home ("Willkommen daheim")
Ein persönliches, kleines und schneller Werk mit meinem Alter Ego Aspekt Gawynderethéa. Da ich sie nun in neuem Licht sehe – mit einer erweiterten Bedeutung.
Zudem fällt mir gerade auf, dass dies das erste Mal ist, dass ich einen Teil meines "Mind Castle" zeichnete.
Während dem Zeichnen kam mir noch ein kleines Gedicht dazu in Sinn:
"Captured ghosts,
Fragments of memories.
Welcome Home.
In walls of stone,
towers touching the sky.
Mind Castle.
Escaped Nightmares,
shining hopes.
Welcome Home.
Endless corridors,
Countless rooms.
Mind Castle.
Stories, Experiences,
Monster and Faeries.
Welcome Home.
Stairs up and down,
a vault underneath.
Mind Castle.
Leaded by the Mistress,
to find a home.
Welcome Home.
Followed the dragon.
I've come home.
Back in my Mind Castle.
And a chorus calls out:
"Welcome Home!"
Welcome Home."
-Gawynderethéa