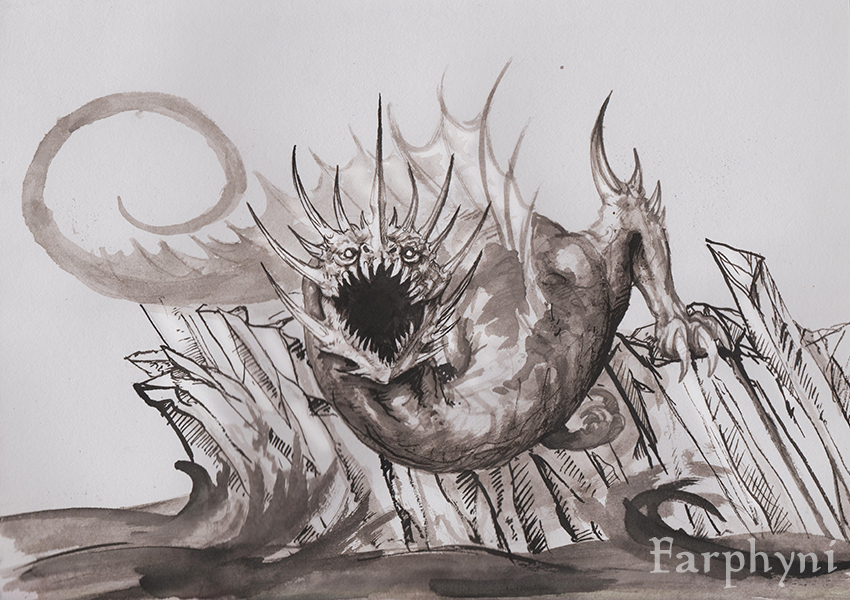 Eine schnelle nächtliche Skizze.
Ein Meer von Tusche. Ein Monster aus dem Schwarz erhebend, brüllend. Eine wilde Jagd quer durch meinen Kopf. Imagination.
"Imagination, of course, can open any door- turn the key and let terror walk right in."
(Imagination, natürlich, kann jede Tür öffnen – dreh den Schlüssel und lass den Terror einfach reinkommen)
Gezeichnet mit Tusche, unter Verwendung von Wasser und einem Pinsel.