Ein rastloser Traum, erstes Werk: "Empyreum"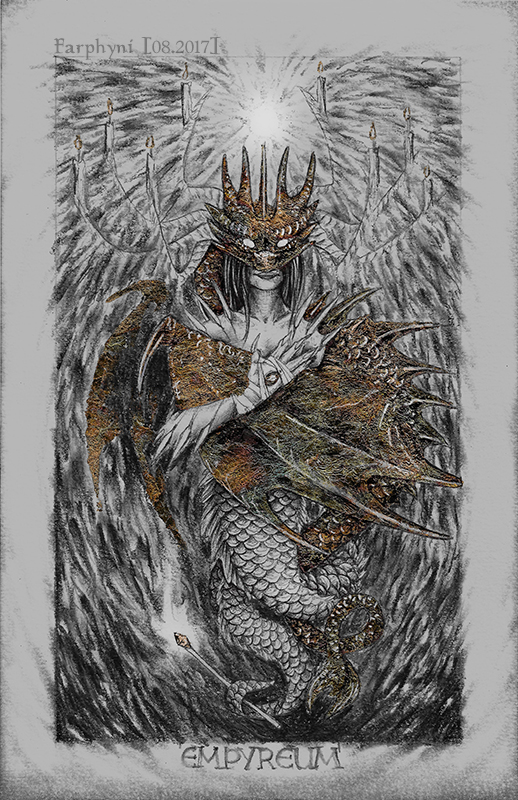 (Mit Bleistift und Kugelschreiber gezeichnet, sowie Blattgold. Auf 13 x 20 cm)
"Empyreum" ist der Anfang meiner neuen Serie und wurzelt in den Werken über NOUS.
"Searching for bliss,
I stand in fire, burning. The highest sky is open.
My Empyreum,
midst the chaos raging in my mind.
A moment of silence,
a breath of life, a vision of forgiving.
A sudden glimpse
on the pure essence of a golden being.
And then the storm rages on…"
---
Ich liebe es, wie Licht mit dem Blattgold spielt und ein Werk so lebendig machen kann.